Directions/Hotels
BlazeTech Corp.
29B Montvale Ave.
Woburn, MA 01801
Tel: 781-759-0700
Fax: 781-759-0703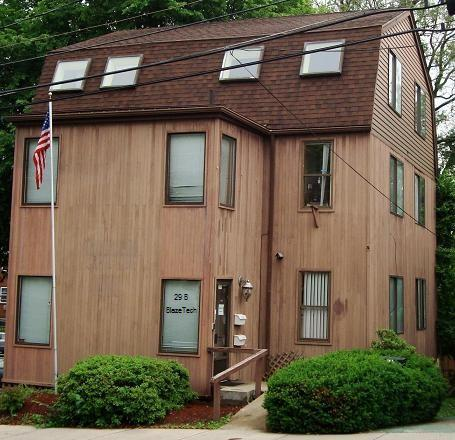 BlazeTech is located in Woburn, MA, north of Boston, one block east of Woburn Center. It is a 3-story brown-wood building.
As the picture below shows, it is in between a large brick condo building and a white church. Across the street from BlazeTech is the Crest View Plaza, very well labeled. Parking is available behind the Crest View Plaza, in the free municipal parking lot.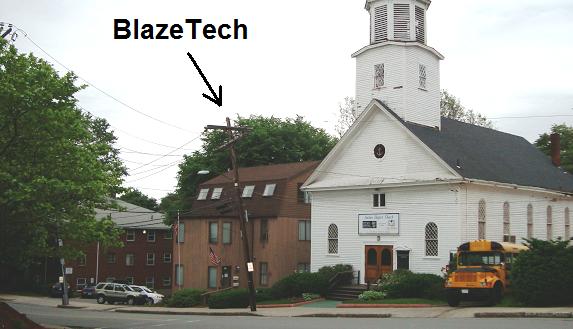 Nearby Lodging1
1 Dozens of hotels can be found throughout the Greater Boston Area which are all accessible within a half-hour drive.
2 Call the number and ask for Erynn Mahoney for a 10% discount.
Things To Do in Boston
October:
The weather is generally mild but cool with a vibrant foliage. There is plenty to do in and around town. 25 miles north is Salem MA, the Witch City, Halloween Capital of the US.
Boston Discovery guide for things to do in Boston in October
Boston Discovery guide for things to do in Salem
Anytime of year:
Historical, cultural, sports and culinary activities abound in an area with a beautiful shoreline and nice mountains west and north of the city.
Boston Sports Museum located inside TD Garden
North End Boston Famous Italian dining & Historical tours
Harvard University Walking Tour